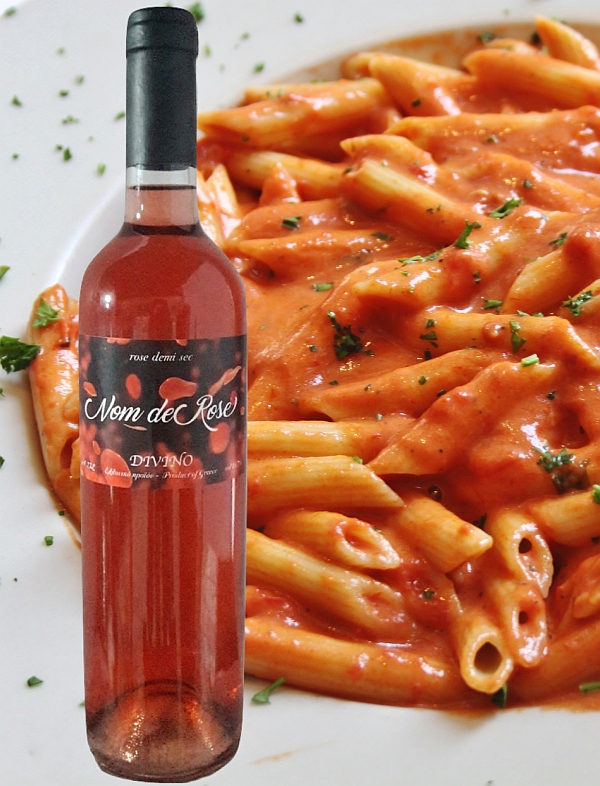 NOM DE ROSE

ΟΙΝΟΣ ΕΡΥΘΡΩΠΟΣ ΗΜΙΞΗΡΟΣ
Παράγεται από τις ποικιλίες μαυροδάφνη και μοσχάτο. Αναδύει αρώματα ανοιξιάτικων λουλουδιών, με πλούσια γεύση και ισορροπημένη οξύτητα.
Συνοδεύει ζυμαρικά με κόκκινες σάλτσες, ελαφριά πιάτα και πίτσες.
Σερβίρεται στους 12° – 14° C
---
MEDIUM DRY ROSÉ WINE
Produced from the mavrodaphne and muscat varieties. Aroma of spring flowers, rich taste, and balanced acidity.
It pairs with pasta topped with red sauces, light dishes, and pizzas.

Served at 12° – 14° C
Save
Save
Save
Save
Save
Save
Save
Save
Save
Save
Save
Save
Save
Save
Save
Save
Save
Save
Save
Save
Save
Save
Save
Save
Save
Save
Save
Save
Save
Save
Save
Save
Save
Save
Save
Save