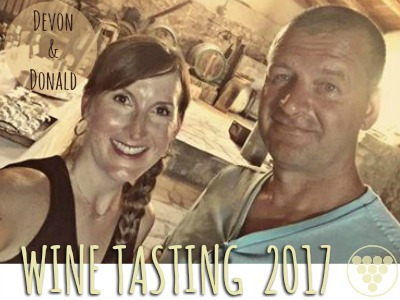 Wine Tasting at Divino Winery
ΕΙΧΑΜΕ ΜΗΝΥΜΑ
Λένε πως τις πιο ενδιαφέρουσες σελίδες μιας επιχείρησης τις γράφουν οι πελάτες της.
Συμφωνούμε απόλυτα!
Με χαρά πάντα βλέπουμε και διαβάζουμε τις φωτογραφίες και μηνύματα που μας στέλνουν οι επισκέπτες του Οινοποιείου και Μουσείου Κρασιού Divino. Η χαρά μας είναι ακόμα μεγαλύτερη όταν οι εικόνες και τα λόγια μαρτυρούν τη διάθεση που επικρατεί στις επισκέψεις γευσιγνωσίας και την απήχηση που έχουν τα κρασιά μας.
Η Devon και o Donald Caldwell – εκείνη από τον Καναδά και ο σύζυγός της από τη Σκωτία – μας έστειλαν και φωτογραφία του κοκτέιλ που απολαμβάνουν με το αγαπημένο τους κρασί από το οινοποιείο μας.
Φυσικά, δεν ξέχασαν να μας πουν πως λατρεύουν την Κεφαλονιά.
Ευχαριστούμε τους νέους μας φίλους και τους περιμένουμε ξανά – στην Κεφαλονιά και στην Πεσσάδα!
(βλ. αγγλικό κείμενο παρακάτω για το αρχικό μήνυμα)

Σημείωση: Η Devon είναι νηπιαγωγός και ξεκινάει τώρα το διδακτορικό της. Είναι όμως και blogger, με μια πολύ ενδιαφέρουσα σελίδα, Kindergarten Diva, που απευθύνεται σε εκπαιδευτικούς και όσους ενδιαφέρει το θέμα της προσχολικής εκπαίδευσης.

---
WE GOT MAIL!
"This medium sweet red makes delicious sangria! Enjoying a glass right now! Loved our visit to your winery on Wednesday."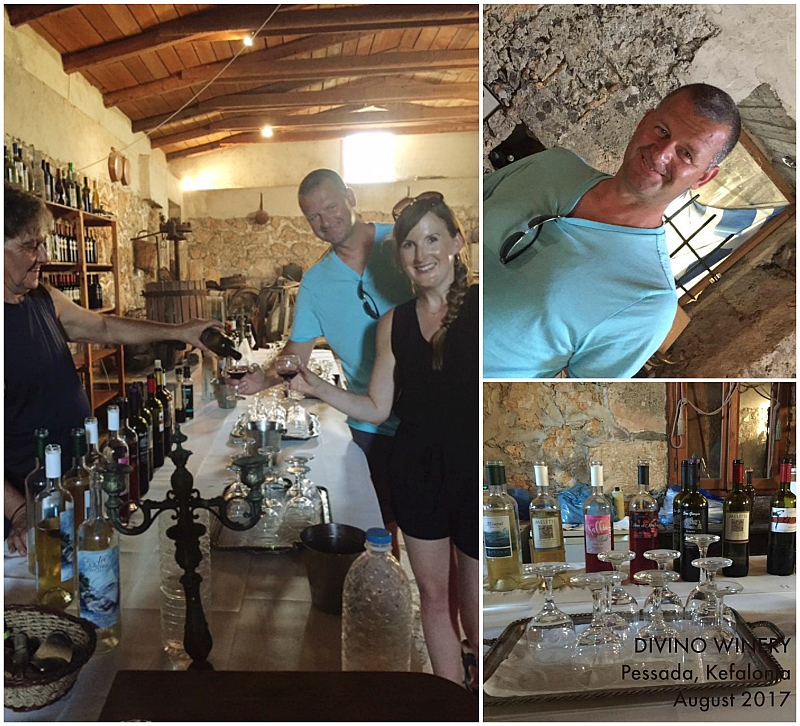 We at Divino are firm believers in the axiom of letting an establishment's customers write its most interesting – and earnest – business and product descriptions.
Thus, we are pleased – and proud – to repost the content of Devon Caldwell's email message; it is a testament of the rapport at our wine tasting sessions and the resonance of our wines with those who try them.
Devon and Donald Caldwell – she from Canada, he from  Scotland – seem to have settled on a favorite wine and sent us the "evidence." (see photo below)
The Caldwells visited Divino during our busiest time; it's grape harvesting and crushing time at the winery.
But we managed to juggle grape crushing and wine tasting without – thankfully – losing face, as per Devon's words:
"Divino is an absolute gem…. its greatest charm is its authenticity…we arrived as the winemaker himself was crushing grapes. That's impressive."
Ah, there was another "bit" in the message:
"We're in love with Kefalonia!"
No surprises here but it is always wonderful to see and hear it.
We thank our new friends for their kind words and look forward to welcoming them again – to Kefalonia…. to Pessada!
Note:  Devon is a kindergarten teacher starting her PhD. She is also a blogger who maintains a well-designed blog, Kindergarten Diva, rich in information for anyone interested in education and issues pertaining to preschoolers.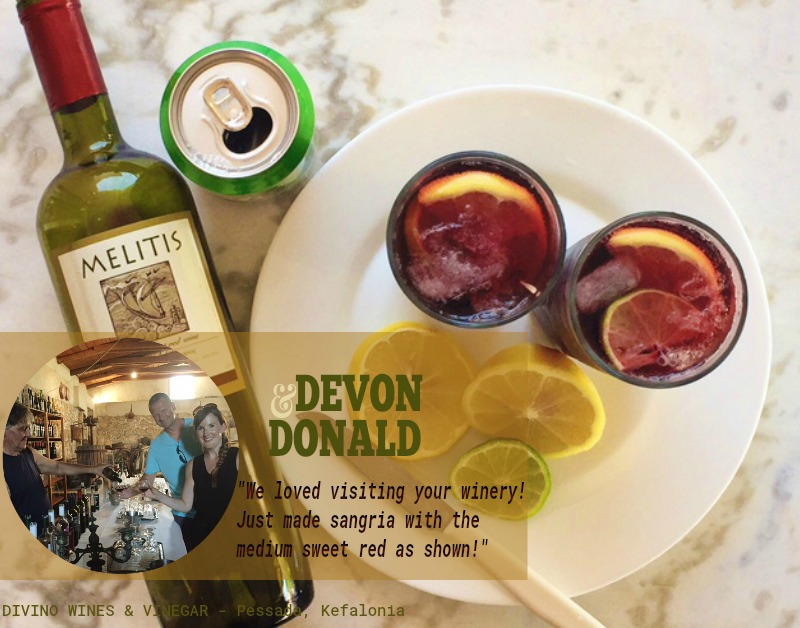 Save
Save
Save
Save
Save
Save
Save
Save
Save
Save
Save
Save
Save
Save
Save
Save
Save
Save
Save
Save
Save
Save
Save
Save
Save
Save
Save
Save
Save
Save
Save
Save
Save
Save
Save
Save
Save
Save
Save
Save
Save
Save
Save
Save
Save
Save
Save
Save
Save
Save
Save
Save